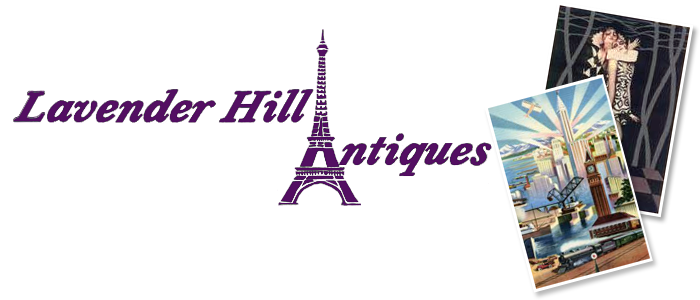 Edwardian Glass & Ivory Bone Necklace
Description
This is a nice piece, survived in the best of order. Nice and long at c. 48" inch, it has an array of different shaped clear glass and white bone/ivory beads, set to a white metal filigree and loops - a nice original vintage piece, very wearable, this will not disappoint.
Dimensions
48" inch long.
Date
c.1910
Condition
Excellent - See pics
Price
£

45.00

Free UK Delivery
ID Code
as144a250
Enquire about this item
Lavender Hill Antiques, 2019
Northwich, Cheshire, United Kingdom. Call 07540 726043

Lavender Hill Antiques, North west antique dealers. Antique Furniture, Vintage Vanity, Powder Compacts, Perfume Bottles, Vintage Jewellery, Silver, Collectables.