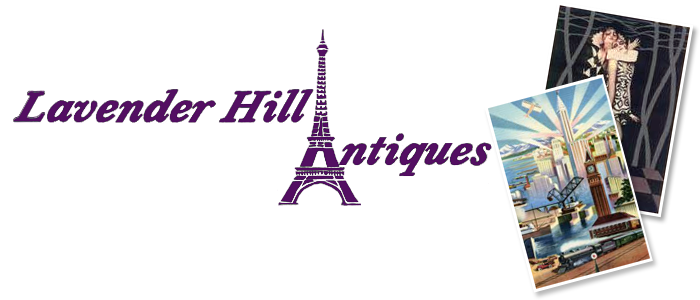 Vintage TLM Mott Silver Butterfly Wing Brooch
Description
This is a beautiful piece - Set to Sterling Silver, the glass cabochon is covering a beautiful, idylic paradise beach scene depicting two red sailing yachts on the sea, the butterfly wing below is amazing and a gorgeous colour in excellent condition. It has a long brooch pin and secure pin - Substantial in an oval shape measuring c. 1.5" inch (3.8cm) long x 1" inch - it is appropriately signed TLM to the rear. Very nice, a little bit special and in the nicest of vintage condition this little beauty will certainly not disappoint!. Thomas Mott (TLM) exhibited his beautiful reversepainted butterfly wing jewellery at the British Empire Exhibition of 1924. His company was the largest producer of butterfly wing jewelry in the 1920"s/1930"s. Becoming a favourite accessory of the Art Deco period, these pieces are now becoming highly sought after and collected.
Date
1940
Condition
Excellent A1
Price
£

79.00

Free UK Delivery
ID Code
as144a875
Enquire about this item
Lavender Hill Antiques, 2019
Northwich, Cheshire, United Kingdom. Call 07540 726043

Lavender Hill Antiques, North west antique dealers. Antique Furniture, Vintage Vanity, Powder Compacts, Perfume Bottles, Vintage Jewellery, Silver, Collectables.